HERE ARE THE TOP FIVE REASONS TO VISIT THE LANCASTER INSURANCE CLASSIC AMERICAN STARS & STRIPES SHOW…
1 Vehicles of every description
From customised hot rods to pumped-up pick-ups and even a variety of US motorcycles, the US-style extravaganza features American dream machines including Mustangs, Corvettes, Cadillacs and many more. There are more than 2500 vehicles to browse and admire from across the pond, with huge saloons of the 1930s to the latter-day cars of pure muscle… Stars & Stripes really does have it all.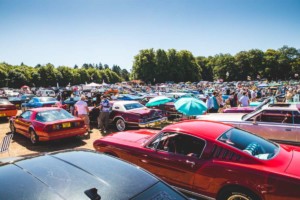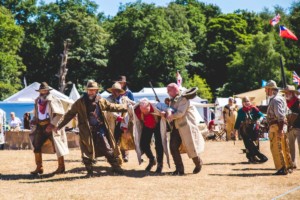 2 Entertainment
The Classic American Stars & Stripes car show has a superb line-up of acts in store for you at Tatton Park. We've pulled out all the stops to bring you the best entertainers for a fun-filled weekend. If you're in the mood to grab a drink or a bite to eat then find yourself heading to the beer tent – it has live entertainment running from 12pm – 4pm. Did you know it's also one of the heats for Classic American Car of the Year?
3 Bargains aplenty up for grabs
Stars & Stripes is filled to the rafters with specialist traders, parts suppliers and jumble stands offering missing pieces of restoration and maintenance puzzles at bargain prices. Among the services you'll find shotblasters, insurance companies, classic number plate makers and more. The parts suppliers' wares include second-hand spares, LED lights, tools, abrasives, adhesives, books, brochures, accessories and collectables all under one roof. You name it – they'll have it! The treasures are only a rummage away!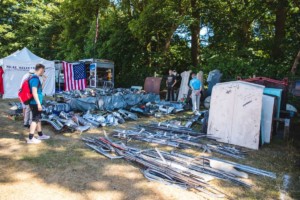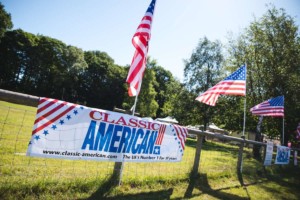 4 Classic American Magazine
Classic American celebrates the style and glamour of cars and trucks made in the US of A. Gloriously powerful sports and muscle cars such as Mustangs, Corvettes, Camaros and Chargers take centre stage with everything from pre-war vintage pioneers to the tail-finned wonders of the '50s profiled and pictured as well. Expert columnists from both sides of the Atlantic debate the hot topics of American car ownership and development and the histories of big names such as Ford, Chevrolet and GM are explored. Every issue features restoration tips, romantic wrecks, ads from the archives and news from the burgeoning UK scene.
5 Tatton Park
Featuring landscaped gardens, a working farm, Tudor old hall and more than 1000 acres of deer park, there is plenty for families to see and do. Tatton Park, England's Large Visitor Attraction of the Year in 2014, is one of the North West's most popular heritage attractions. More than 800,000 visits are made each year to the 1000 acres of deer park, mansion, gardens, Tudor old hall, rare breeds farm and events.